Institutional

Members Area

Links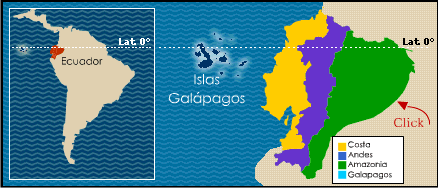 Official Site of the Hotel Federation of Ecuador. Hotel Guide classified by cities, locations, rates and categories. Service and facility descriptions, bookings, promotions and tourism information.
Recommended Hotels
News
Easter - Traditional Holidays (April, 7)

Easter Holiday is one of the most important events in the Christian world, commemorating the death and resurrection of Jesus Christ. In every corner of the Catholic world, this holiday takes on different expressions depending on tradition and local customs.
It begins with Palm Sunday with an original appearance that represents the triumphal entry of Jesus into Jerusalem. The faithful come to church carrying palms that will be blessed in the church....
50a. Asamblea General AHOTEC

La 50a. Asamblea General de socios de la Federación Hotelera del Ecuador - AHOTEC-, se realizará en Riobamba, los días jueves 23 y viernes 24 de marzo del año en curso, en las instalaciones del Hotel Zeus.
Para este magno evento se ha dispuesto un interesante programa que abarca actividades institucionales, académicas y sociales...
Top 10 reasons to travel Ecuador

Located on zero latitude, Ecuador is divided into four distinct regions, where four seasons can occur in a single day ..., discover this land from the eternal snow of the Andes, to the thick humid forests of the Amazon, to the green beaches along the Pacific Coast and the fascinating Galapagos Islands.
Guayaquil celebra sus Fiestas de Fundación

Se han iniciado las fiestas de Fundación de Guayaquil y con ellas un vasto programa de actividades que ofrece una gama de alternativas lúdicas, cívicas y culturales para que todas las personas puedan disfrutar al máximo las fiestas julianas. Desde el 1 al 31 del mes de julio se realizan exposiciones, festivales, ...
Touch the Sky of Quito by Cable Car

Ecuador's first cable car is in Quito, and is one of the major tourist attractions that national and foreign people should visit. It is located in Cruz Loma, on one side of the Pichincha volcano, with a majestic view of Quito city. The inclination is in a straight line over a distance of 2,500 m, based on the slopes of the Volcano Pichincha at the height of "La Gasca" to 2950 m altitude up to Cruz Loma, to 4,050 m....